About Us
The Folks DFK Group of firms comprises
Folks DFK & Co (AF 0502)
Azman, Wong, Salleh & Co (AF0012)
Salleh, Leong, Azlan & Co (AF0010)
DFK Malaysia (AF0810)
and subsidiary firms incorporated for specific areas of services.
Folks DFK & Co was set up in 1952 under its former name of Yeo Yong Poh & Co. The practices of C. K. Ooi & Co and Khoo & Associates were merged into Folks DFK & Co in 1989. The firm became an independent member firm of DFK International, an international association of independent accounting firms in 1990 and assumed its present name. In 2006 the practices of Folks DFK & Co and Azman, Wong, Salleh & Co (and its subsidiary firm of Salleh, Leong, Azlan & Co) were merged to form a joint practice under a common partnership. Azman, Wong, Salleh & Co was set up in 1964.
The Folks DFK Group (the Firm) is headquartered in Kuala Lumpur with branches in Ipoh and Johor Bahru and independent affiliated offices in Penang, Sarawak and Sabah. Together with our independent affiliates we are present in ten locations in Malaysia and internationally we have over 380 offices in over 80 countries.
The Firm was rated The Top 10 Accounting Firms in Malaysia (2013) by Top 10 of Malaysia and awarded the Asia Pacific Firm of the Year, 2008 and 2013 by DFK International and its regional executive committee respectively. DFK International is rated as a top 10 international association of independent accounting firms and business advisers.
Partners of our Firm hold licences as approved auditors, liquidators, tax agents and cooperative auditors in Malaysia and are also registered as approved auditors and liquidators in Labuan. Our Firm is registered with the Audit Oversight Board (AOB) and the Public Company Accounting Oversight Board of the United States.
The Firm has always upheld the motto "Quality Above All" in the delivery of our services.
Our Services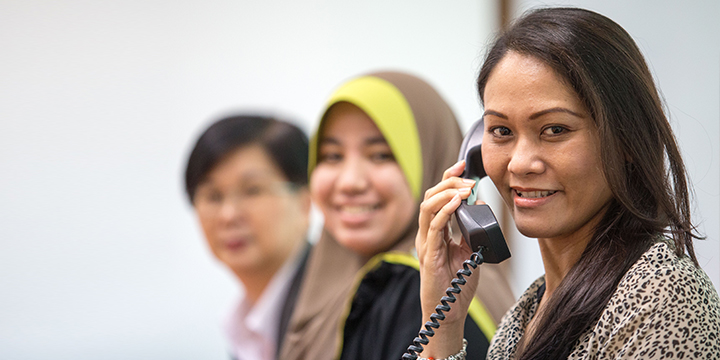 Contact Us
+60 3 2273 2688

General Business Matters
general@folksdfk.com

Human Resource
hrd@folksdfk.com
"Quality of service is a key strategy for DFK International and a priority for my term as President. It is a differentiator and is something that we can control ourselves."
Michael Tovey – Past President