Internship
As part of our commitment to train up industry professionals, there are opportunities for trainees in various departments within our organization.
The criteria for trainees are as follows:
Completed at least 2nd year of a degree programme with CGPA score of at least 3.0.
Available for a minimum period of 3 months (preferably 6 months).
Strong determination and possess the capability to complete a comprehensive training and development programme.
Potential leadership, interpersonal and communication skills.
Proficiency in English.
Display good aptitude and has the ability to learn fast.
Submit your applications by mail or email with your comprehensive resume, expected salary, address, telephone, mobile and email contact and a passport size photograph (NR) to
Human Resource Department
Folks DFK & Co. / Azman Wong Salleh & Co.
12th Floor, Wisam Tun Sambanthan
No.2 Jalan Sultan Sulaiman
50000 Kuala Lumpur
Tel – 03-2273 2688
Fax – 03-2274 2688
Email – hrd@folksdfk.com
Personal Data
Your personal data will be used for the purpose of evaluating your suitability for recruitment for this or any other positions and will be kept for a period of one year before it is deleted from our file. IF at any time you wish to amend your data or wish for us to delete your data, you may inform us accordingly for your data to be amended or deleted from our records. Your data in our records will be kept confidential.
All confirmed staff will be covered by our group medical and personal accident insurance scheme subject to insurability.

If you are interested to work with us, download the job application form HERE and send in the completed form with your resume to hrd@folksdfk.com.

Should you have any questions, please contact our Human Resource Department at +603 2273 2688.
Our Services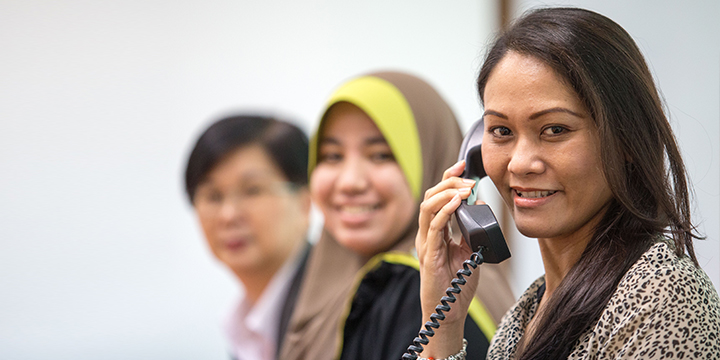 Contact Us
+60 3 2273 2688

General Business Matters
general@folksdfk.com

Human Resource
hrd@folksdfk.com
"Quality of service is a key strategy for DFK International and a priority for my term as President. It is a differentiator and is something that we can control ourselves."
Michael Tovey – Past President