IT Administrator
Key Responsibilities:
Manage and maintain the group's servers and IT infrastructure; configure hardware, peripherals, services, settings, directories, storage, back-up, archiving, data protection including installation of anti-virus. etc.
Manage and plan the firm's IT hardware and software requirements and system, including procurement, repairs and replacements and provide support to end users and installation and configuration of desktops, laptops, printers, IT equipment and peripherals and maintenance thereof.
Perform regular system monitoring, verifying the integrity and availability of all hardware, server resources, systems and key processes, reviewing system and application logs, and verifying completion of scheduled jobs such as backups, archiving and regular security monitoring to identify any possible intrusions and system abuses.
Maintain the group's website, intra-mail and email and internet facilities.
Conduct regular training programs to educate the group's users on basic and specialized applications.
Assist the group in the assessment of clients' IT systems.
Requirements:
Degree or Diploma in Computer Science or equivalent.
Minimum of 4 years of working experience in IT/server administration and IT support and maintenance.
Experience in various operating systems, security, LAN technology, communication protocol and mediums, internet technology and configuration, and experience in LAN, WAN, firewall, VPN, routing, telecom administration, network protocols, anti-virus and security administration.
Knowledge in diagnostic and troubleshoot skills.
Good written and verbal communication skills.
Self-motivated and team-oriented with good interpersonal skills.
Able to be on 24/7 hours standby, work on off-day and public holidays when required.
Knowledge and experience in Microsoft SQL Database
Knowledge in PHP and MYSQL will be an added advantage
All confirmed staff will be covered by our group medical and personal accident insurance scheme subject to insurability and will be given support for continuing professional development.
Submit your applications by mail or email with your comprehensive resume, expected salary, address, telephone, mobile and email contact and a passport size photograph (NR) to
Human Resource Department
Folks DFK & Co. / Azman Wong Salleh & Co.
12th Floor, Wisam Tun Sambanthan
No.2 Jalan Sultan Sulaiman
50000 Kuala Lumpur
Tel – 03-2273 2688
Fax – 03-2274 2688
Email – hrd@folksdfk.com
Personal Data
Your personal data will be used for the purpose of evaluating your suitability for recruitment for this or any other positions and will be kept for a period of one year before it is deleted from our file. IF at any time you wish to amend your data or wish for us to delete your data, you may inform us accordingly for your data to be amended or deleted from our records. Your data in our records will be kept confidential.
All confirmed staff will be covered by our group medical and personal accident insurance scheme subject to insurability.

If you are interested to work with us, download the job application form HERE and send in the completed form with your resume to hrd@folksdfk.com.

Should you have any questions, please contact our Human Resource Department at +603 2273 2688.
Our Services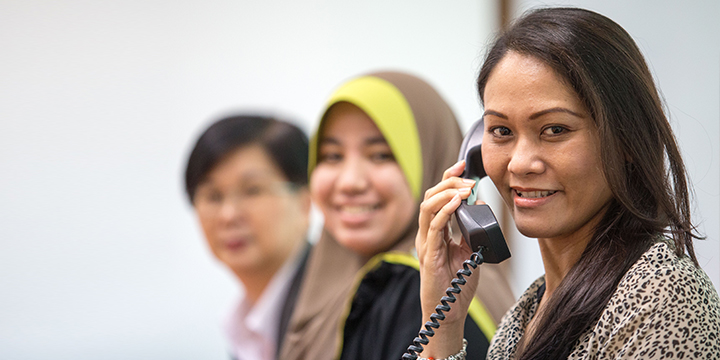 Contact Us
+60 3 2273 2688

General Business Matters
general@folksdfk.com

Human Resource
hrd@folksdfk.com
"Quality of service is a key strategy for DFK International and a priority for my term as President. It is a differentiator and is something that we can control ourselves."
Michael Tovey – Past President