News & Publications
Friedman LLP Launches First Annual Day To Give Back
27 July 2017
Whether swinging hammers to build homes for the needy, packing canned goods for hunger relief or caring for shelter animals, employees of Friedman LLP Accountants and Advisors will step out of the office on Wednesday July 19th to engage in a firmwide day of coordinated volunteer activities.
For the 1st annual Friedman Gives Back Day (FGBD), executives and staff will engage in shared work at community nonprofits near their offices in New York City, New Jersey and Philadelphia.
"Throughout our 93-year history, Friedman LLP has proudly supported charitable causes through fundraising, employee volunteerism, and raising awareness of important issues" said co-managing partner Fred Berk. "Friedman Gives Back Day will allow us to work side-by-side outside the office to improve the communities in which we and our clients live and work."
As part of the firm's core values, Friedman emphasizes a "people first" mentality, which informs its commitment to social responsibility and "giving time and resources to benefit our local communities and build firm camaraderie."
"Commitment to our communities is an indispensable part of our core values," said co-managing partner Harriet Greenberg. "We believe that building lasting bonds, including with each other outside the office, strengthens our company and provides us with a better perspective of the work we do each day."
Representatives from each of the firm's local offices reached out to a wide range of organizations to identify areas in which employees could make the greatest impact.
Friedman offices will support:
In addition to its Gives Back Day, Friedman regularly raises awareness by fundraising with local organizations and contributes via its corporate giving program.
Back
Our Services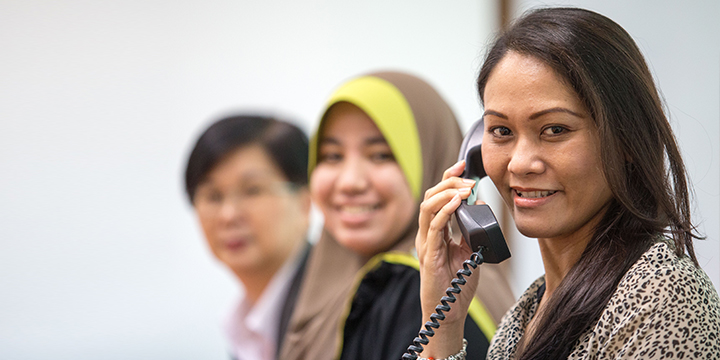 Contact Us
+60 3 2273 2688

General Business Matters
general@folksdfk.com

Human Resource
hrd@folksdfk.com
"Quality of service is a key strategy for DFK International and a priority for my term as President. It is a differentiator and is something that we can control ourselves."
Michael Tovey – Past President